The 1403 Vintage Mono Pro typeface was inspired by the IBM 1403 mainframe line printer. This all uppercase, monospaced font was recently expanded to include additional scripts beyond a nearly full complement of Latin. It now supports Cyrillic, Greek, Hebrew, and Vietnamese!

Check out the 1403 Vintage Mono Pro interactive specimen site designed with Kenneth Ormandy: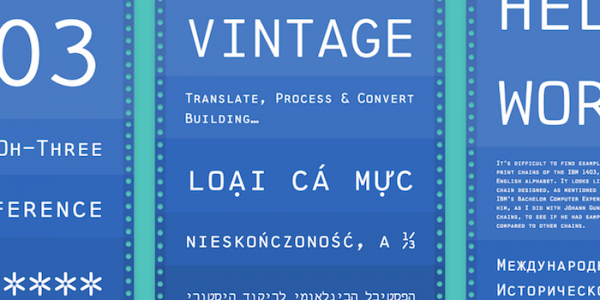 The 1403 Vintage Mono Limited typeface is a subset of the Pro version. It includes a basic complement of the Latin script.

Sample treble clef symbols from different styles of music notation typeface designs, in progress. Releases planned in 2022 for use in Dorico, Finale, Sibelius, and other music scoring software.


Early preview of music notation font design shown at NAMM 2018: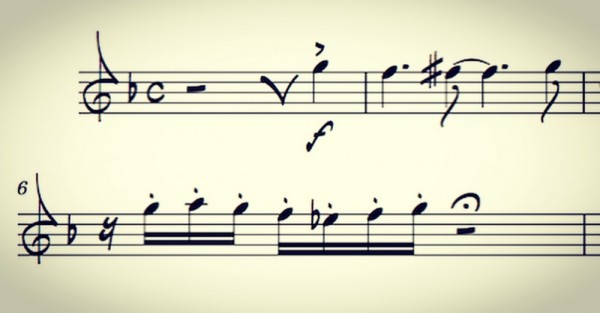 1403 Hebrew Sans
Very early preview of 1403 Hebrew Sans (in-progress, available soon):
A Simple Surprise
And, in time, a simple surprise, coming soon.